CLICK TO CALL NOW 877-217-7020
Water damaged x-rays for recycling
With the recent weather activity in the east coast and other recent tropical storms such as hurricane Harvey in the Houston area, we have been getting a many inquiries about the possibility of recycling all types of x-rays that has been flooded, if you are looking to restore the information on such x-rays, there might be some companies that will be able to try and help with that, in most cases when the x-rays are heavily water damaged they become scrap and has to be recycled.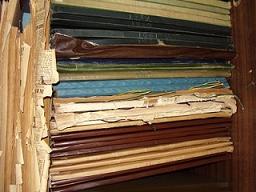 Flooded / wet medical x-rays recycling
If such film was water damaged while in the paper jackets / envelopes, this makes it very hard to remove the actual film from the envelopes, in this case will make it harder to recover the silver from the film, in this case the film washing silver recovery process will not be available, in this case the film will be burned with the papers instead of washed, burning film is an old technique of silver recovery from film that is rarely used due to the risks of air pollution, higher costs and the loss of of the plastics, however, we do recycle wet medical x-rays in jackets and out of jackets.
It is easier to recover the silver from water damaged medical film when out of jackets, however there are limitations to that as well, as the x-rays gets wet the sheets sticks together due to water in between, this may generate very strong odor of acid, which might make it harder to transport, it all depends on how long the film has been sitting after the actual water damage.
Wet Industrial and lithographic film recycling
The silver can be recovered from Industrial (Non Destructive Testing film) and Lithographic negatives (News printing film) offset printing depending on the condition such as soaked the film.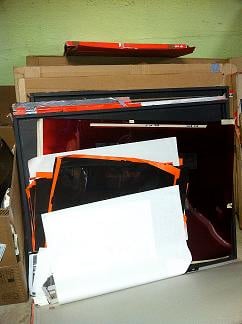 If you have any kind of x-rays that was exposed to water, please call or e-mail us and we will provide you with all of the information you might need in order to have it recycled properly.